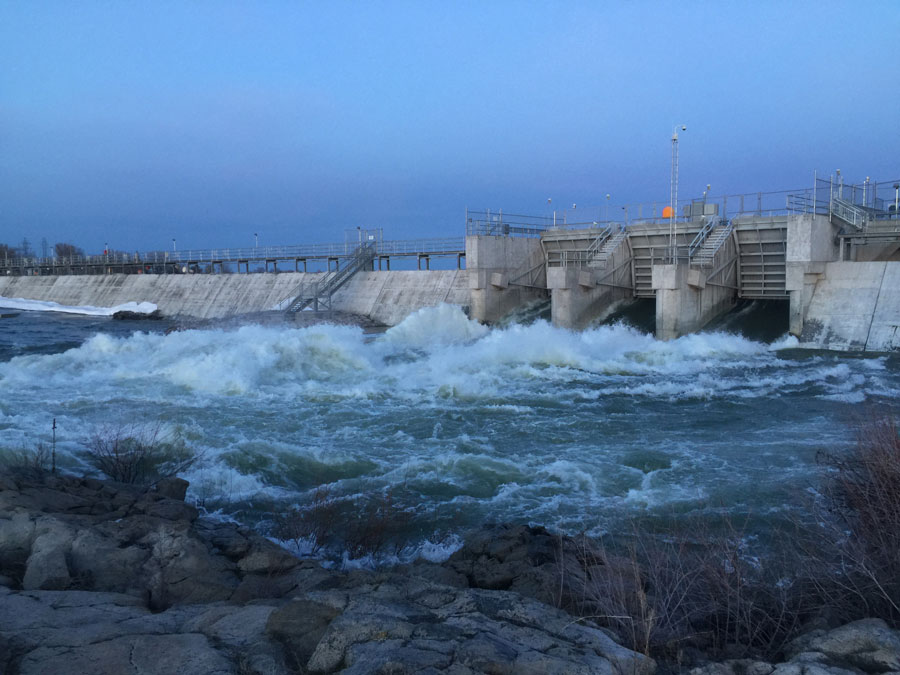 It was a hot summer afternoon, years ago when my father took off work early to take me fishing at one of the Snake River reservoirs in southern Idaho. We were positioning ourselves on the concrete slopes of the reservoir, anticipating a great time of fishing. I had noticed since some of the water had been released the day before it had left wet damp moss exposed on the lower section of the slopes. Yet, as a naive young man, I foolishly ran over across the moss without any caution and immediately began sliding down to the water level. It was with a quick protective hand that my father grasped me and pulled me out of what could have been a slimy slide to a momentary destruction.
In like manner there are definite seasons in our lives that we can find ourselves going through, that if not careful or clothed in God's armor (Eph. 6:12-13), we can slide deep into dark waters of despair.
---
When you listen to the voice of the enemy, it will always plunder you in depths of despair.
---
It's in our vulnerability that the enemy, will begin to plunder us with his accusations and lies, trying to destroy us as children of God. (Jn 10:10, 1 Peter 5:8) He looks for every opportunity to entice you into venturing out on the slippery slopes of your journey.
The demonic spirit that was working through queen Jezebel when she announced her intent to kill Elijah, which began his slide down the wet slope of despair. We read, in 1 Kings 19:9-10, "…he went into a cave…", where the Lord said to Him, "What are you doing here?". Elijah, had just experienced God's awesome victory on the summit of Mt Carmel days earlier, but now finds himself in a cave, wallowing in despair and causing him to have a distorted perspective. Speaking out of his fear and hopelessness Elijah replies to the Lord "I alone am left; and they seek to take my life". He began to feel that everyone was against him when it was actually just the demonic agenda through Jezebel.
Elijah was a victorious Godly prophet that was in the flow of what God was doing, until He started listening to the voice of the enemy through the queen. Then instead of him standing in the victory of God, he ran and hid in a cave. He began to believe the lie that everyone was against Him. He came to the place of not wanting to stand for God but
---
Jesus will always call to you from the banks of your failures so He can realign you.
---
to Die. (v4) What a change and drastic plunge into the deepest of darkness! Who would have even imagined this fearless and determined prophet that the king and godly officer feared? (1 Kings181-1 7)
Peter himself was also deceived to the point of being pushed onto the wet mossy slopes of despair, through the extraordinary circumstances that he and the other disciples went through. Being under such pressure, Peter slid to such a dark place that he uttered these words to the other six disciples in Jn 21:3, "I am going fishing." In other words he was saying, I quit and I am going back to my former lifestyle. Evidently he had kept his tackle box from years earlier, so to speak, by the back door making it easy to fall back on. And not him only but his despair moved the disciples present down that same deluge of discouragement.
It was in those times that we see the graciousness of our Lord. With Elijah it was that still small voice that reached out and brought him out of the cave with a new fervor. Peter was pulled out of the depths of the unfruitfulness of despair through the words of the resurrected Lord. (1 Kings19, Jn 21:12-19) Let me encourage you to allow the word of God to reach out to you also and pull you back to Him.